I think that i Will consider whether to make it a regular store or a non-regular store as a shop to repair if the iPhone breaks down, but if you are a member of Apple Care+, if there is a warranty, it is recommended that it be repaired at the Apple authorized store.
AppleCare+ is a guarantee service that you can subscribe to when you purchase a terminal, but it varies slightly depending on the model, and you can subscribe for around 20,000 yen from 10,000 yen.
There are some people who have lost track of what they were subscribed to rarely, but when you perform iPhone repairby by any chance, it is better to check whether there is a guarantee on your iPhone.
The warranty is applied, there is a difference of tens of thousands of yen without applying, so it is quite wasteful not to use the guarantee even though you are a member.
It is also possible to find out what Apple's warranty is like from Apple's official website, but i found that it is useful to use Apple Support released from Apple.
What can I see with Apple Support?
You can see how to use various apps comfortably using the iPhone using Apple Support, but the following two points are particularly useful among them.
Let's check each detail!
Reservation of repair
Check the warranty status of apple products you own
About the repair reservation
If the iPhone breaks down, I think you want to fix it immediately, but if you go to the store without a reservation, you will often have to wait 3 hours and wait 4 hours.
With Apple Support, you can find out where you are from your location and complete your booking.
Since Apple Support is associated with an Apple ID, if the iPhone is faulty, it is possible to operate with other Apple products (Mac, iPad, etc.), it is possible to make a reservation as it is.
Below you can find out how to book an iPhone repair with Apple Support.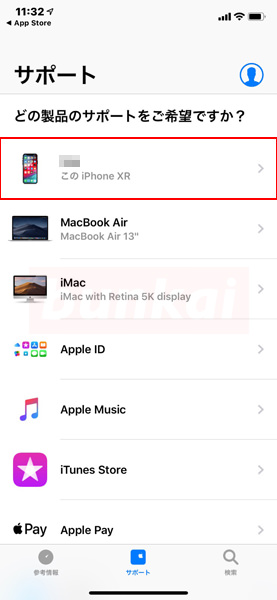 First, open the App Store using your iPhone, iPad, Mac, and more.
Type Apple Support in the search window and download the app.
If you launch the Apple Support app and complete the initial configuration relationship, you will switch to the screen as described above, but if you want to reserve an iPhone repair, please click on the iPhone.
(This reservation is done from iPhone, but the basic operation will be the same on Mac and iPad.))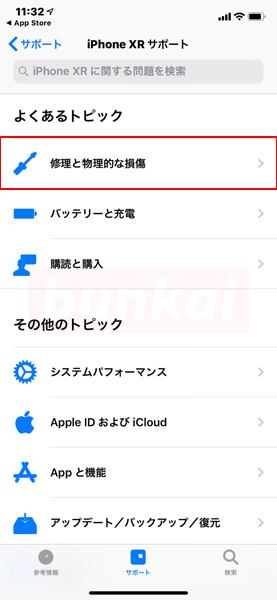 If you want to make a reservation with a crack in the iPhone screen, select Repair and Physical Failure.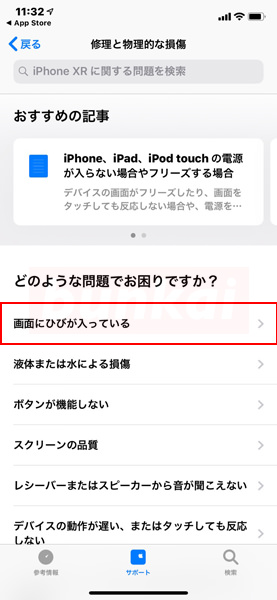 Select the fault of the iPhone, but select "The screen is cracked".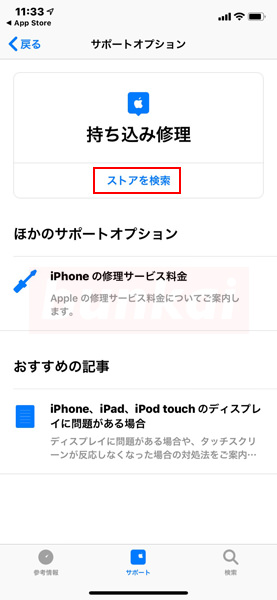 Click Find Store to view location checks, but click OK and Allow.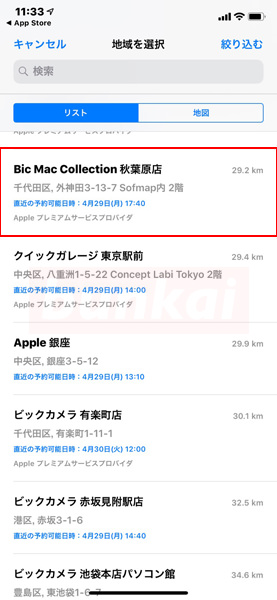 Then, based on the GPS function, the nearest Apple Store, Apple authorized service provider will be displayed, so select the store you want to make a reservation to.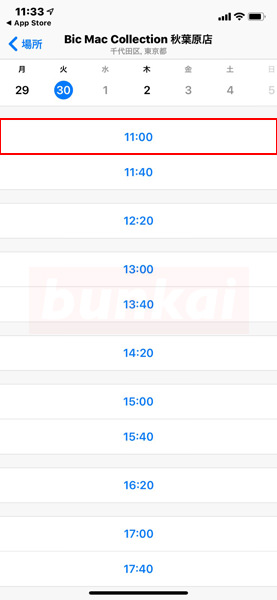 If you select a date from the calendar at the top, the free time zone of the schedule will be displayed below, so select the time you want to book with iPhone repair.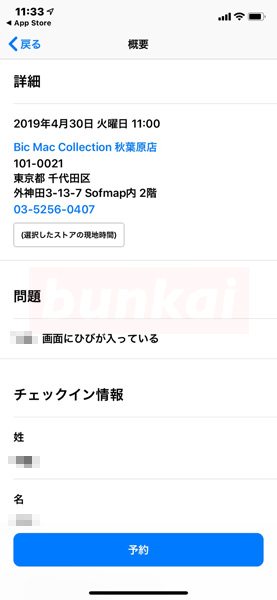 Since the confirmation item is displayed, if there is no problem with the contents, click "Reservation".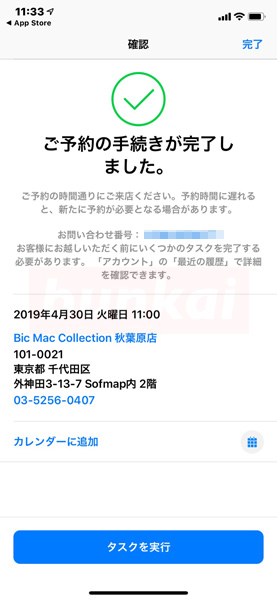 You can now make a reservation.
You will also receive an email to the email address registered with your Apple ID, so you can confirm your reservation outside of Apple Support.
After that, I bring it to the store at the date and time of the reservation, and in the case of a screen crack, it will be fixed in about one and a half hours from the average.
How to check the warranty status of your Apple product with Apple Support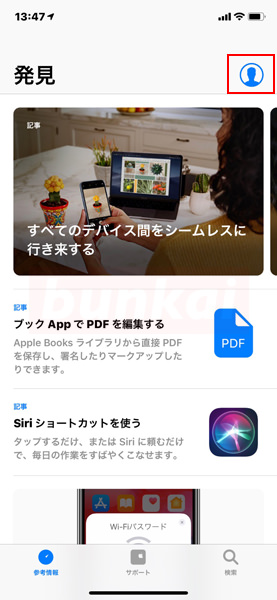 You've launched an Apple Support app on your iPhone, but tap the icon in the top right corner.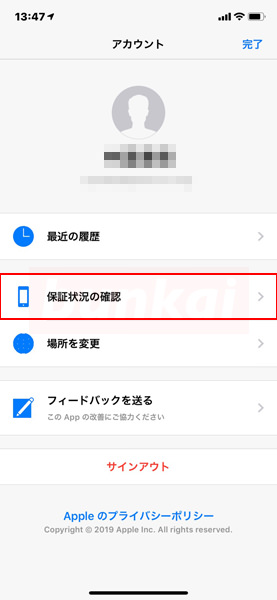 Tap the second "Check Warranty Status" from the top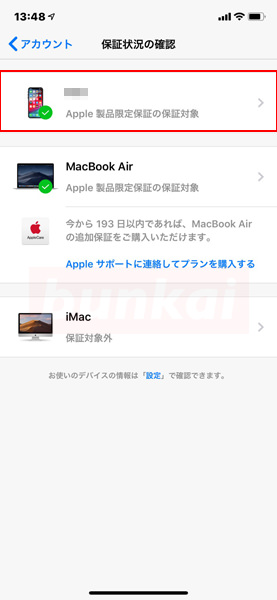 Tap the Apple product you want to check the warranty status for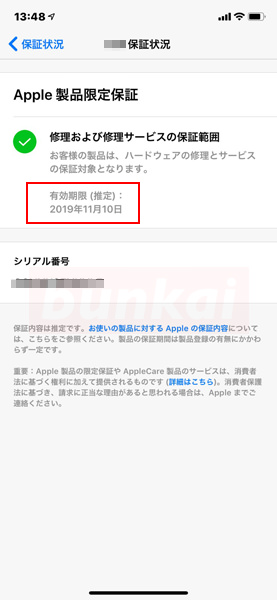 We have confirmed the status of the warranty.
You can make a reservation even if the warranty doesn't work, so if you want to repair it at a regular store, you can make a reservation from Apple Support.
Summary
I think that there are quite a lot of people who do not use the apple support app, but it was an app that I feel that it is better to download it in order to be able to easily find out how long my warranty is.
In addition, since it is easy to make a repair reservation of Apple products, including iPhone, there will be no such thing that you can not make a reservation because the phone is not connected.