Repairing the iPad Mini 2 screen is not displayed well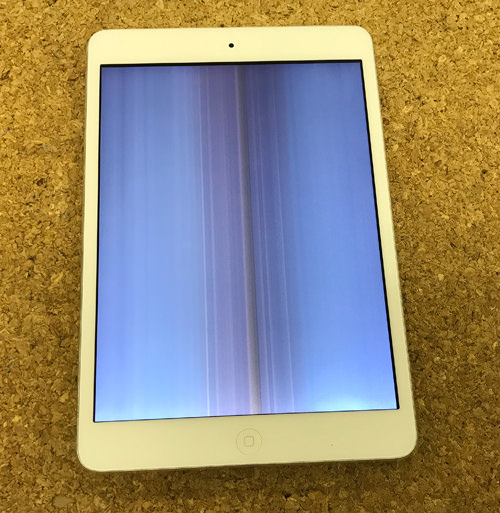 The iPad Mini 2 customer requested to repair the iPad due to a bad screen display.
The image above is in the state where the iPad Mini 2 is kept, but when you turn it on, there is a line on the screen.
However, after a while, it was in a state that was not stable to display normally as if nothing had happened.
The LCD of the iPad Mini 2 is divided into a digitizer and a liquid crystal panel, but the part considered as a failure is a liquid crystal panel, a liquid crystal cable, and a logic board, but the most suspicious part in the experience so far is the liquid crystal panel.
It was difficult to isolate the breakdown unless We did a decomposition survey, so we started working immediately.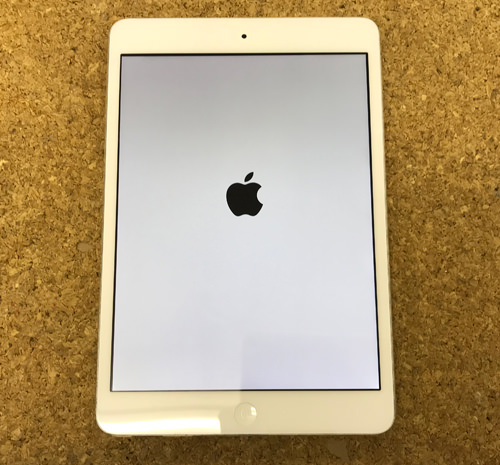 It came to be displayed normally though it was in the state where the part was replaced in the place where it was broken and the power was turned on.
As a result, I replaced the LCD panel, but I was allowed to watch the situation for one day because there is a possibility that it is only displayed temporarily.
In addition, the failure of the cable and logic board side is a failure of only the Haju panel.
The repair of this iPad Mini 2 has been completed because there is no line entering the screen or display failure in the operation verification afterwards.
We also introduce how to replace the lcd of the iPad Mini 2 from here, so if you are interested, please look.